Frequently Asked Questions (FAQ's)
'Are wellness coaches, food consultants, health advocates and qualified nutritionist the same?'
---
No, absolutely not. When embarking on any kind of nutritional support it's really important to find out what the person's credentials are. You can do this by looking on the nutritionist's website or stated on their social media site.
---
'What should I look for in terms of appropriate qualifications?'
---
It's important to look for University degree in Nutrition. Degrees in nutrition are often listed as a minimum Bachelor of Science Nutrition or Bachelor of Health Science Nutrition. Any post study can be Hons, Masters or a PhD.
This ensures that the nutritional advice from is from a university-trained nutritionist and you can expect a higher standard of care.
People who aren't accredited may not be very thoroughly trained, and may be providing you with potentially dangerous information.
---
'What does a qualified nutritionist actually do?'
---
As a qualified nutritionist, I work with people to improve their health and wellness. I do this by working closely with you to make manageable lifestyles changes such as improved food choices through tailored consultation sessions for your personal situation and goals.
I do this because no two people are the same and people require very different levels of nutritional support at different stages of their lifestyle journey. Whether you are expecting complex nutrition related foods issues such as allergies, intolerance, syndrome X, want to eat healthier, improve your overall gut health, through to weight concerns or chronic health concerns, as a qualified nutritionist I can work with you to reach your individual goal and purpose whilst providing you support along the way.
Through analysis of your current diet and lifestyle I can establish where the gaps are. Together with incremental steps to ensure positive lifestyle adoptions over the weeks, you'll notice improvements to not only your diet but how you feel and look. Over time we may work to reduce the less desirable habits but I prefer to work towards adding in the things that make you healthier from the start.
Being healthy can look very different for everyone. We all have diverse likes, dislikes, family and lifestyle circumstance, DNA, health history or current conditions that can look fundamentally different with profoundly varying symptoms for each and every one of us.
---
'What is the difference between a Nutritionist and a Dietitian?'
---
Nutritionists may design, coordinate, implement and evaluate a range of population health interventions to improve the wellbeing of individuals, communities and the population as a whole, through better food and nutrition. They can provide one-to-one appointments such as, a one off nutritional consultation or they can work with you over set periods of time to support you make lifestyle changes to improve your health and well-being as a preventative measure before a client's health related concerns become a health related disease that would need the intervention of a registered dietitian.
Dietitians provide expert nutrition advice for people of all ages and prescribe dietary treatments for many chronic conditions such as diabetes, cancers, gastro-intestinal diseases, kidney disease and more. Specialist Dietitians provide intervention when health matters arise to ensure the patient's condition can be supported through medical and nutritional support.
---
'What makes Clinical Psychotherapy and Nutrition work so well, and why is it so beneficial?'
---
Nutritional Clinical Psychotherapy is primarily concerned with how a person's diet impacts
mood and behaviour. As a nutritional psychotherapist I work with you to enable you to understand and identify how your dietary triggers/habits are formed and how this can affect your mood and overall health.
Often as a Nutritional Clinical Psychotherapist I can work with you to focus on issues related to weight, body image, and how the foods you eat contribute to issues in those areas. Research clearly indicates significant links between mind and body. As a result, I often find we need to explore how stress negatively impacts your immune system, thus making physical illnesses more likely.
The gut brain connection is still an emerging area but with a strong correlation in the research proving how food and mood is being understood and how it affects you in your physical, mental and social well-being. Having the appropriate nutritional background means I work with you to give you strategies for improving the diet which in turn will give you an improved decision-making when it comes to selecting foods, as well as improved digestion and metabolic processes, which in turn have an overall positive impact on physical and mental health.
---
'What is hypnosis?'
---
Hypnosis is a natural occurring state of mind and is often refereed as a trance like state. Hypnosis is a healing state and is as natural as day dreaming. When you day dreaming (happens more than you may realise) you become so focused, so absorbed in whatever thoughts or images are on your mind that you can lose all track of time. You can often enter a natural state of trance when you are driving, reading a book, watching a movie, listening to music, undertaking a hobby or other activity. These examples are all an 'altered state of consciousness' and you can experience various levels of trance without realising. Trance is therefore a normal, natural state and a common experience in everyday life.
---
'What is Clinical Hypnotherapy?'
---
When you are in a state of hypnosis you are in a natural state of highly concentrated attention. While you are in this state you are highly suggestible to the changes you want to achieve. You are able to devote an intense attentiveness to the particular issues affecting your life that may be holding you back. By using a hypnotic state to your advantage, as a qualified practitioner I will offer you positive suggestions that are directly to your subconscious mind, with little or no resistance from your conscious mind, creating profound shifts and rapid, powerful long-lasting changes.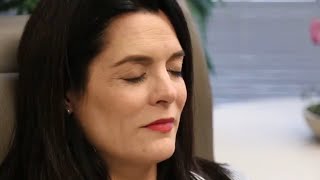 ---
Can I use my private health fund towards a Nutrition consultation and follow ups?
---
Yes absolutely, Lighter4Life is registered and has a provider number for most private health care fund for nutritional services.
---
---